Items from TianRen Budogu
No results were found for the filter!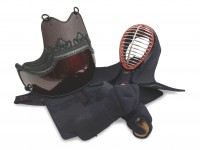 Double Protection Bogu Chō Hogo
Beyond the sofa, Kendo training awaits you! The perfect companion is the Double Protection Bogu Chō Hogo . The armour is not only stable, but also thickly padded . The special seam distances between 2 mm and 5 mm make this possible....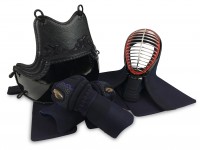 High Quality Jissen Gata 3 mm Bogu
High Quality Jissen Gata Kendo Bogu 3 mm - For advanced, professional and those who want to become one! Frankly speaking, I love the comfort of a light armour - how about you? Kote, Men and Tare are made of high quality indigo dyed...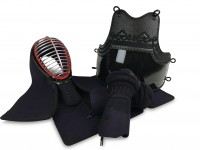 Gosei Hikaku Bogu 3 mm
Gosei Hikaku Kendo Bogu 3 mm You know what annoys me the most about a lot of Kendo armor ? Many Kendo Bogu have to cost a lot to look good. But there is another way... and that without even rudimentarily renouncing the necessary...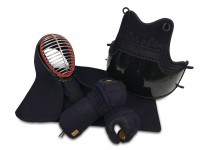 Premium 3 mm Orizashi Bogu
Premium 3 mm Orizashi Bogu Designing a leather-free Kendo armour is a long-cherished wish... to 100% we have not succeeded so far - but we are working on it! Using stable cotton fabric with rice grain weaving (Orizashi) and artificial...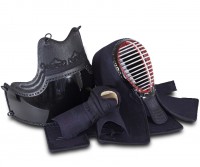 3 mm Professional Bogu
The distance between each parallel-running machine-stiched seam is 3 mm . The smaller the distance between the seams, the more durable and resilient the Kendo bogu is - and the better your protection! The complete bogu , including...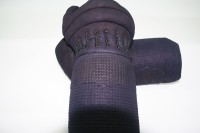 Tezashi Kote 1.5bu - Master Quality
Nothing is better than hand-stitched! This also applies to Kote, that's why our 1.5bu Tezashi Kote represent a very good introduction to the world of hand-stitched armor parts. They score not only by the high wearing comfort - the Kote...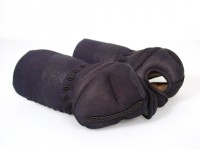 Tezashi Kote 1.0bu - Premium Quality
That's protection at the highest level. The 1.0bu Tezashi Kote adapts perfectly to your hand shape and offers exceptional flexibility in the wrist. Your Kendo will not go through the roof right away, but the kote provides a perfect base...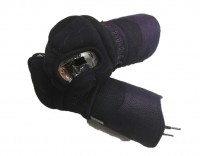 Kote 3 mm Double Protection
Double Protection - Double Fun! No, these Kote 3 mm Double Protection are not made for wimps, but for intensive use in all training situations. Whether child, man or woman, for Nito-Kendo or Jodan . Just a little bit of extra protection...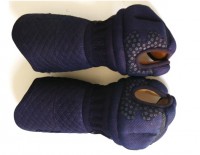 Hishigata Kote washable - made to your...
It's one of the ultimate truths: kendo stinks. First and foremost, it is the kote that is capable of developing an olfactory cacophony of the lowest category. But that does not have to be ... the washable Hishigata Kote can easily be...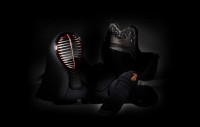 Tezashi Bogu 1.5bu - Master Quality
The first impression of holding the 1.5bu Tezashi Bogu in your hand is impressive. Each stitch sits exactly, the symmetry and perfection of the seams testify to the diligence and effort that has gone into making this armor. Every detail...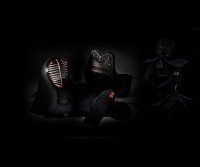 Tezashi Bogu 1.0bu - Premium Quality
This armor is just fun. It looks perfect, fits perfectly, protects perfectly . Actually, you do not want to wear it for training, but it is made for the hard training routine. The close sstitching of the hand-sewn 1.0bu Bogu ensures...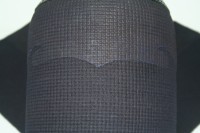 Tezashi Men 1.0bu - Premium Quality
Why should one wear a hand-stitched men ? This is a question that is asked again and again. In fact, I've never felt a higher wearing comfort than in a hand-stitched men . Meanwhile, I have found that the 1.0bu quality with its sturdy...