No results were found for the filter!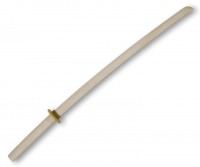 Bokken Shiro Kashi for Children
This Bokken is specially made for children and adolescents . It consists of finest white oak ( Shiro Kashi ) with a length of 90 cm . The woodfibers run lengthwise the Bokken what is limiting the risk of breakage. The Bokken is mainly...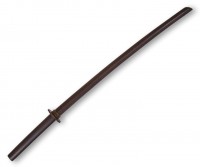 Bokken Chaironuri Kashi for children
This Bokken is for the small Kendoka. The brown stained wooden sword is made of solid white oak. The brown glazing is based on the fact that the wood's fibers aren't structured as smooth as the ones of Bokken Shiro Kashi. The woodfibers...