No results were found for the filter!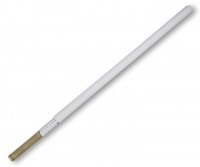 Yagyu Shinkage Ryu Fukuro Shinai - Daito
The Fukuro Shinai Daito of the Yagyu Shinkage Ryu is a practise sword, which has been used since the 16th century in the famous sword school of the Yagyu-family . The Fukuro Shinai is made of taiwanese top quality bamboo, the used...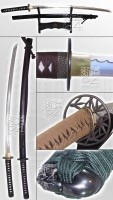 Iaito Customized - Standard
Design your own Iaito! Choose out of a large variety of different fittings and materials and order your personal and unique Japanese Iaito! Our Japanese Iaito express highest craftmanship, each sword will be manufactured by hand. The...