No results were found for the filter!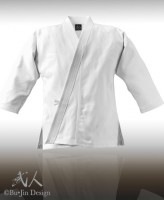 Aikido Jacket - 8.5 oz
Our Bu Jin Design® Aikido dogi jackets conform to a classic linear shape, are full shouldered, fall straight over the hips and are long enough to stay tucked in. They fit most male figures and some female figures. CoolMax® mesh lines the...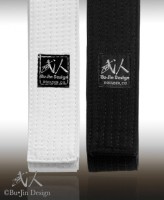 Bujin Aikido Belt black
Bu Jin Design® Belts are designed to contour snugly around your waist and securely anchor your hakama. Multiple-ply and multi-stiched, these belts won´t fray to reveal "stuffing". For your comfort, the belts are available in two width ,...