Article successfully added.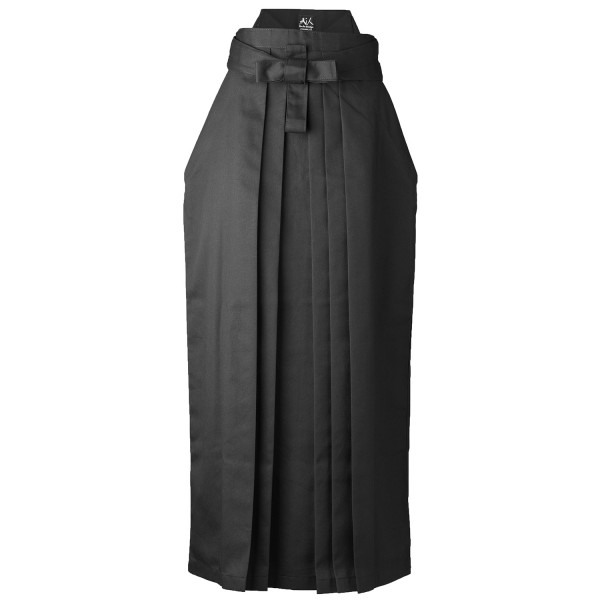 Prices excl. VAT excl. shipping costs
Delivery time approx. 42 days
Surcharge
Price incl. Surcharges
$0.00*
Nothing lasts forever, but Bu Jin® Hakama come close . We start with quality raw materials,...
more
Product information "Bu Jin Hakama Aikido"
Nothing lasts forever, but Bu Jin® Hakama come close. We start with quality raw materials, then stitch and double-stitch every step of the way. With completely finished inner seams, reinforced side vents and more, you can expect to enjoy your hakama for years!
Bu Jin® Hakama are customized hakama, made exclusively after your measurements! To be able to make the perfect Hakama for you, we do need some measurements from you. Please have a look on the additional graphics.
A - Abdominal girth: Please take the girth above your hips.
B - Hip size: ... and the hip size below your girth.
C - Hakama length: The length of your hakama will be defined by the distance between your belly button and the lower edge of your ankles.
Different Options are available for the customizing of your Hakama. You can determine the length of the front panel as well as the design of the koshita.
Regular Front Panel: If you are wearing your obi sloped downwards, the regular front panel will be perfect for you. Most men are wearing the obi in this way.
Extended Front Panel: Most women and some slim people wear their obi straight. In this case the extended front panel might be a good choice for you. There will be enough fabric to wrap the upper edge of the hakama around your obi without risking, that the seam of the hakama comes up from the ground.
Regular Koshita: That is the traditional japanese design of the koshita, reinforced with a flexible insert.
Aiki Koshita: Developed by Hiroshi Ikeda, the aiki koshita offers perfect fit and comfort. The koshita is not reinforced with an insert, but get´s its strength by additional layers of fabric.
And last but not least you have got a large choice of fabrics for your Hakama.
BP - Black Polyester: The fabric is lightweight but dense. Easy to care and perfect for travel or for long training sessions on hot summer days.
BCM - Black Cotton Middleweight: Heavier than the polyester, but very comfortable to wear. BCH - BCH - Black Cotton Heavyweight: With a look and feel like denim, the heavy black cotton is the most robust fabric in our assortment.
BluPC - Blue Polycotton: Blue Polycotton is made of 35% cotton and 65% polyester. Very long lasting and easy to care.
BluCH - Blue Cotton Heavyweight: The dark blue of this fabric looks almost like black. The colour becomes lighter after several times of washing.
Learn more about "Bu Jin Hakama Aikido"
Read, write and discuss reviews...
more
Customer reviews on "Bu Jin Hakama Aikido"
From:
Markus
On:
7 Nov 2013
sehr schöner und aussergewöhnlicher Hakama
Ich bin stolzer Besitzer der "Blue Cotton Heavyweight" Variante mit traditioneller Koshita.
Wie beschrieben wurde der Hakama nach Maß angefertigt und passt wirklich perfekt. Beim Hineinsteigen hat man das Gefühl eine Art "Rüstung" zu tragen. Sehr "Edo"-like. :)
Der Hakama hat ein sehr schönes Volumen und die Falten stehen sehr auffällig. Der Stoff ist zu Beginn sehr steif und in Kombination mit etwas Schweiß wird das Falten und Zusammenlegen etwas erschwert. Nach einiger Zeit intensivem Training bemerkt man auch, dass die Fasern durch den Schweiß etwas aneinander "kleben" und die Beinarbeit etwas erschwert wird. Ich denke, dass sich Problem nach einem weiteren Waschgang mit etwas Weichspüler erledigt hat.
Die seitlichen Schlitze sind etwa 4-5cm größer bzw. tiefer ausgeschnitten als bei herkömmlichen Hakama. Recht aussergewöhnlich und traditionell, aber Geschmackssache.
Die Himo haben eine großzügige Länge und ermöglichen somit die unterschiedlichsten Bindetechniken. Die Knoten halten bombenfest und man muss während des Trainings nichts nachziehen.
Das Blau ist am Anfang wirklich sehr sehr dunkel, aber ich denke dass die Farbe nach mehrmaligem Waschen besser heraus kommt.

Schade, dass es die blaue Variante nicht als "Middleweight" gab. Diese wäre sicher etwas einfacher von der Handhabung und nicht ganz so schwer.
Write a review
Reviews will be published after being checked